Conference Schedule
OpenCloud Speakers
Steve Citron-Pousty, PaaS Dust Spreader - Red Hat
Steve is a PaaS Dust Spreader (aka Developer Evangelist) with OpenShift. He goes around and shows off all the great work the OpenShift engineers do. He can teach you about PaaS with Java, PostgreSQL MongoDB, mobile JavaScript, some Android, a little bit of iPhone, and even some Python . He has 11 years of Java programming expertise ranging from data processing and statistical analysis to ORM and web applications. He began doing geospatial work 19 years ago and has done geospatial programming work on multiple platforms using JavaScript, .NET, and Java, He has spoken at numerous conferences including JavaOne, BAPI, CTIA, AjaxWorld, ESRI Developer Conference, GeoWeb, Where2.0, and SAP TechEd. Before OpenShift, Steve was a developer evangelist for LinkedIn and deCarta. Steve holds a B.A. from Vassar College, an M.S. from University of Georgia and a Ph. D. in Ecology from University of Connecticut. He likes building interesting applications and helping developers create great solutions.
Talks:
Russell Bryant, Red Hat, OpenStack and Fedora
Talks:
Robert Harker, Sr. Service Engineer (SysAdmin) at Yahoo Sports.
Robert Harker is a Sr. Service Engineer (SysAdmin) at Yahoo Sports. While Yahoo Sports has not embraced Cloud Computing yet, Mr. Harker has been learning about cloud computing and OpenStack in particular. He has been applying his experience in a high volume Web serving environment to the way cloud computing provisions resources.
Randy Bias, Co-Founder and CTO, Cloudscaling
Randy's provocative views on the profound disruption caused by cloud computing have made him one of the most influential voices in the industry. He uses this influence to advocate an open and honest debate about which technologies will win in driving cloud to large-scale adoption.
Talks:
Paul Mourani
Talks:
Nati Shalon
Talks:
Michael Pittaro, Silicon Valley Cloud Center
Talks:
Matt Hicks, Red Hat
Matt Hicks is one of the founding members of the Red Hat OpenShift team. He has spent over a decade in software engineering with a variety of roles in development, operations, architecture and management. His real expertise is in bridging the gap between developing code and actually running it in production. An expert in IT and cloud-based architectures, he spends his time these days evolving OpenShift to harness the power of cloud and make developers more productive.
Talks:
Mark Hinkle
Talks:
Mark Atwood, Developer Evangelist, Red Hat OpenShift
Mark Atwood has been a long-time contributor to open source. His technology interests include Cloud Computing and NoSQL. He is the patch queue manager for MySQL Drizzle. He was the Senior Technology Advisor for Network.com at Sun Microsystems. He makes his home in Seattle USA.
Talks: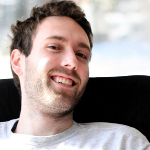 Lincoln Baxter III, Sr Software Engineer, Red Hat
Lincoln Baxter, III works on JBoss open-source projects; most notably as project lead for JBoss Forge, and as a usability architect for the Errai project.
He is a founder of OCPsoft, the author of PrettyFaces and Rewrite, the leading URL-rewriting extensions for Servlet, Java EE, and Java web frameworks; he is also a member of the JavaServer Faces Expert Group. When he is not swimming, running, or playing Ultimate Frisbee, Lincoln is focused on promoting open-source software and making web-applications more accessible for small businesses, individuals. His latest project is SocialPM, an open-source, agile project management tool.
Talks:
Krishna Raman, Cloud Platform Developer at Red Hat. Works on the OpenShift PaaS
Mark Atwood has been a long-time contributor to open source. His technology interests include Cloud Computing and NoSQL. He is the patch queue manager for MySQL Drizzle. He was the Senior Technology Advisor for Network.com at Sun Microsystems. He makes his home in Seattle USA.
Talks:
Kris Borchers, Red Hat
Kris is a front-end/mobile web app developer, primarily focused on JavaScript, HTML5 and CSS3. He recently joined the AeroGear team as a Senior Software Engineer to help users bring POH5 (Plain Old HTML5), hybrid and native applications to mobile devices. Kris is also a committer on the jQuery UI project and has been dabbling in open source projects for years.
Talks:
Kevin Hanson, 10Gen
Kevin Hanson is a 10gen Solutions Architect, working to help make mongoDB successful with mongoDB. Prior to 10gen, Kevin worked at MarkLogic as a Senior Consultant for four years. No stranger to document oriented databases, Kevin brings expertise in the database and search engine fields. He graduated from UC San Diego with a Bachelor's in Electrical Engineering, and he's a big sports fan - go Raider Nation and go Lakers! In his spare time, he enjoys traveling, snowboarding, boating, and playing with the latest and greatest gadgets.
Talks: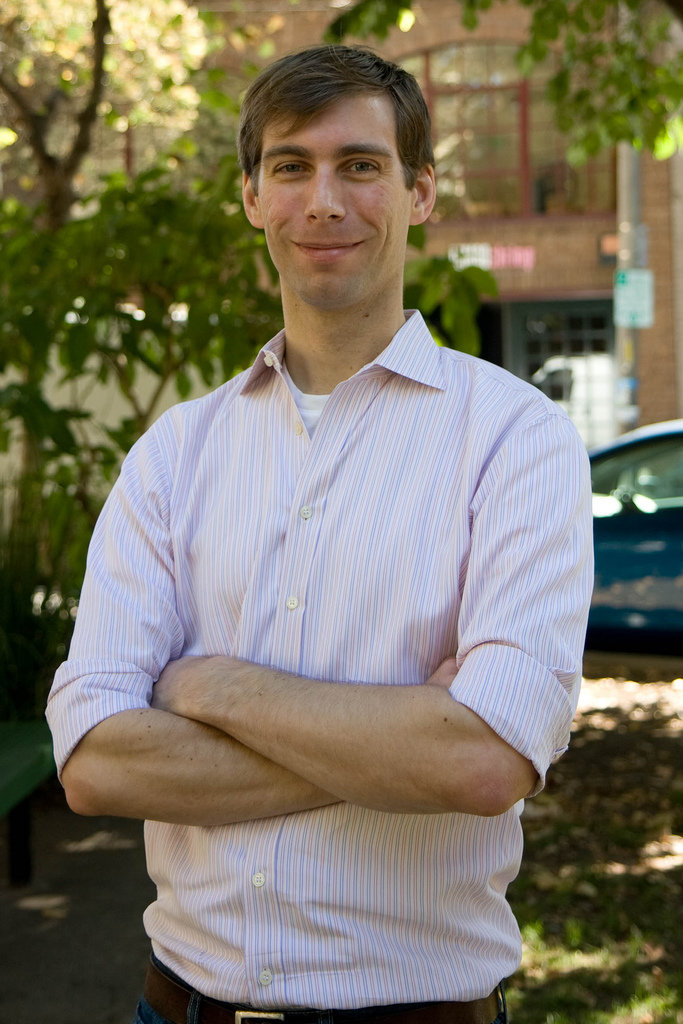 Joe Arnold, CEO, Swiftstack
Joe Arnold managed the first public OpenStack launch of Swift independent of Rackspace, and has subsequently deployed multiple large-scale cloud storage systems. He is currently consulting on various Swift deployments with his firm, SwiftStack. Prior to working with OpenStack, Joe was the Director of engineering at Cloudscaling, where he managed OpenStack deployments at KT and Internap. Joe also headed up engineering for Engine Yard, overseeing the development of their Ruby on Rails deployment platform, AppCloud and managing the open source efforts of Rails 3, JRuby and Rubinius.
Talks:
James Urquhart
Talks:
Jaisen Mathai, The OpenPhoto Project
Jaisen started The OpenPhoto Project immediately after leaving Yahoo! as a tech lead. His experience in the online photo space dates back 10 years. He started the project to solve the biggest problems he saw with people putting their photos online; ownership and portability. Jaisen has over 15 years of web development experience ranging from systems administration to front end programming and is an advocate of open source software.
Talks:
Greg DeKoenigsberg, Eucalyptus
Greg is VP of Community for Eucalyptus Systems. Before that, he spent many years with Red Hat, working to build the Fedora community.
Talks:
Grant Shipley, PaaS Evangelist, Red Hat
Grant Shipley is an OpenShift PaaS Evangelist at Red Hat focused on cloud technologies. Prior to that, Grant was a Manager of Software Development with responsibilities over the www.redhat.com website and supporting infrastructure. Grant has over 10 years of software development experience focusing on Java and PHP. In his free time, he contributes to several open source projects including Media Portal and www.follw.it as well as developing iOS applications. Grant has been using Linux on a daily basis since 1994 and is active in the FOSS community.
Talks:
Gordon Haff, Cloud Evangelist, Red Hat
Gordon Haff is cloud evangelist at Red Hat. Prior to Red Hat, Gordon wrote hundreds of research notes, was frequently quoted in publications like The New York Times on a wide range of IT topics, and advised clients on product and marketing strategies. Earlier in his career, he was responsible for bringing a wide range of computer systems, from minicomputers to large UNIX servers, to market while at Data General. Gordon has engineering degrees from MIT and Dartmouth & an MBA from Cornell's Johnson School.
Talks:
Geoff Arnold
Talks:
Eco Willson, Red Hat
Talks:
Diane Mueller, Cloud Evangelist, ActiveState Stackato
Diane Mueller is Cloud Evangelist for ActiveState's Stackato PaaS initiative. She has been designing and implementing products and applications embedded into mission critical financial and accounting systems at F500 corporations for over 20 years. Diane has been actively involved in development efforts of XBRL Open Standard for the past 11 years. She is an active member of the OASIS/TOSCA Cloud Standards effort. You can find her on twitter @pythondj
Talks:
Derrald Vogt, Silicon Valley Cloud Center
Talks:
David Nalley, Citrix, CloudStack and Fedora
A recovering sysadmin who works as a Community guy for the CloudStack open source project.
Talks: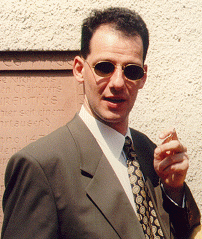 David Lutterkort, Red Hat
I work in Red Hat's cloud/virtualization group, mostly on various management tools. My main focus right now is Apache Deltacloud. I am a member of the DMTF Cloud Management Working Group, and represent Red Hat on the board of the DMTF. I am the maintainer of Augeas and started netcf so that libvirt can manage network interfaces on a host. I used to contribute quite heavily to Puppet.
Talks:
Dave Nielsen, Silicon Valley Cloud Center
Talks:
Damon Edwards
Talks: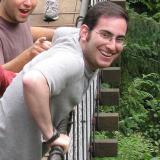 Craig Schwarzwald, Sr Software Engineer
Craig Schwarzwald is a Senior Software Engineer at a large financial services institution where he develops Android, and iPhone applications. When not at work, Craig enjoys playing softball, going bowling, white water rafting, and working on side-projects such as Facebook apps and testing frameworks. Craig's drive to learn new technologies and stay on the cutting edge of the industry leads him to focus on Red Hat open-source tools and projects, most notably OpenShift, JBoss Forge, and Arquillian. You can follow Craig's latest developments at http://ocpsoft.com/ or on Twitter @CavemanCraig.
Talks:
Chris Wright
Chris Wright has been a Linux developer for over a decade, most of that time spent deep in the bowels of the Linux kernel working on security and virtualization. Now he is focused on the cloud, KVM and network virtualization. For the last few years he has worked on new I/O virtualization technologies, and he is intrigued by the challenges the cloud brings to virtualization and networking. He is employed by Red Hat where he is happily hacking on Open vSwitch and OpenStack in sunny Portland, OR.
Talks:
Anthony Decena, Platform Evangelist, Appcelerator
Anthony has risen through the ranks of the Titanium developer community, and is now a platform evangelist at Appcelerator. Anthony has been involved in supporting the developer community, speaking at conferences and user groups, and even hacking on Appcelerator's new mobile web implementation of the Titanium platform. Anthony has been working on the web since September of 2001, making him a seasoned veteran of front-end development. Before that, Anthony also served in the United States Marine Corps as a Russian Cryptologic Linguist.
Talks:
Andrew Cathrow, Red Hat
Andrew Cathrow serves as senior product manager at Red Hat and is responsible for Red Hat's virtualization products. Prior to this position, Andrew managed Red Hat's sales engineers. Prior to joining Red Hat in 2006, Andrew worked in product management for a configuration company, and also for a software company that developed middleware and messaging mainframe and midrange systems. Earlier in his career, Andrew held various positions at IBM Global Services.
Talks:
Alex Heneveld, CTO, Cloudsoft
Alex brings twenty years experience designing software solutions in the enterprise, start-up, and academic sectors. Most recently Alex was with Enigmatec Corporation where he led the development of what is now the Monterey Middleware Platform. Previous to that, he founded PocketWatch Systems, commercialising results from his doctoral research. Alex holds a PhD (Informatics) and an MSc (Cognitive Science) from the University of Edinburgh and an AB (Mathematics) from Princeton University. Alex was both a USA Today Academic All-Star and a Marshall Scholar.
Talks:
Adrian Cole, Chief Evangelist and CTO, Cloudsoft
Adrian founded the open source project jclouds in March 2009, following 15 years of production engineering and deployment automation in financial services, health care, hosting, and education contexts. He's actively engaged in cloud interoperability and devops circles around the world, collaborating with cloud ISVs and service providers, and open source communities. Adrian joined Cloudsoft as Chief Evangelist and CTO, jclouds in August 2011.
Talks: